Few weeks ago I was fortunate enough to put my work up on the lovely wall of Gallery at Flannels.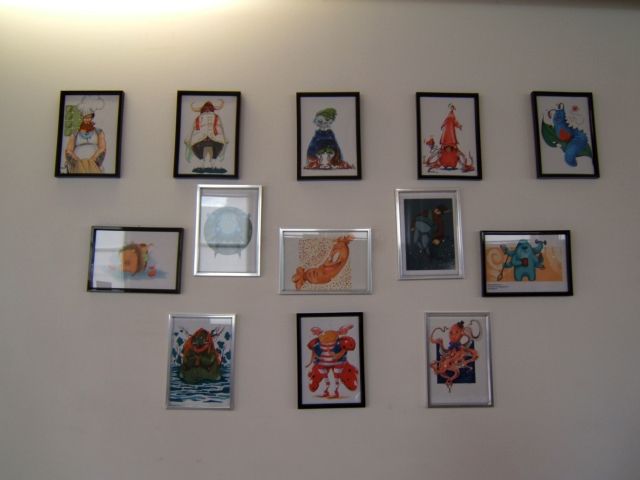 For people who doesn't know Leeds that well - Flannels is a 3 storey store (something like Harvey Nicholson or Debenhams but with just clothes) near Kirkgate Market. The art gallery cafe is on the third floor and have a different types of work exhibited, curated by Leeds City College/Leeds Art Gallery. Sometimes, the work that lands on those walls isn't perfect for cafe settings, so they've decided to look for people that creates more appropriate art.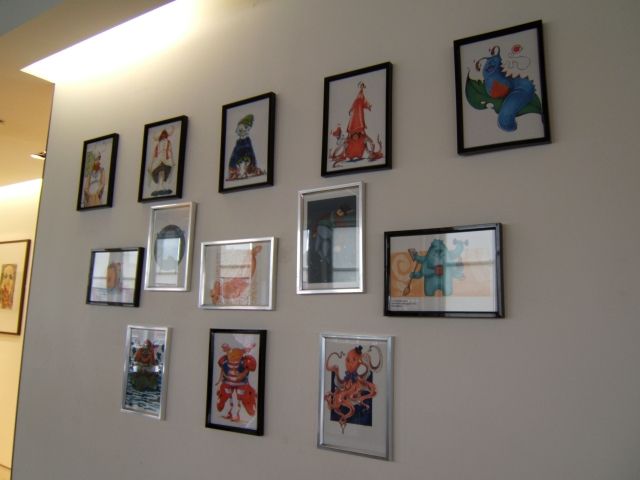 I found out about the show opportunity on twitter. I've got 14 different pieces on display and they will stay there for couple more weeks.
It's my second time putting exhibition up and, as much as I enjoy it, I don't consider myself to be an 'exhibition artist'. Seeing my work hanged on wall is rewarding and makes me feel so proud and happy, but, at the end of a day, I just want to create and don't worry about the venues, frames and nails ;).