Interesting article, titled
The video-game industry has a dress code – driven by a lack of diversity
, was added to the tech section of the Guardian on the 18th of May.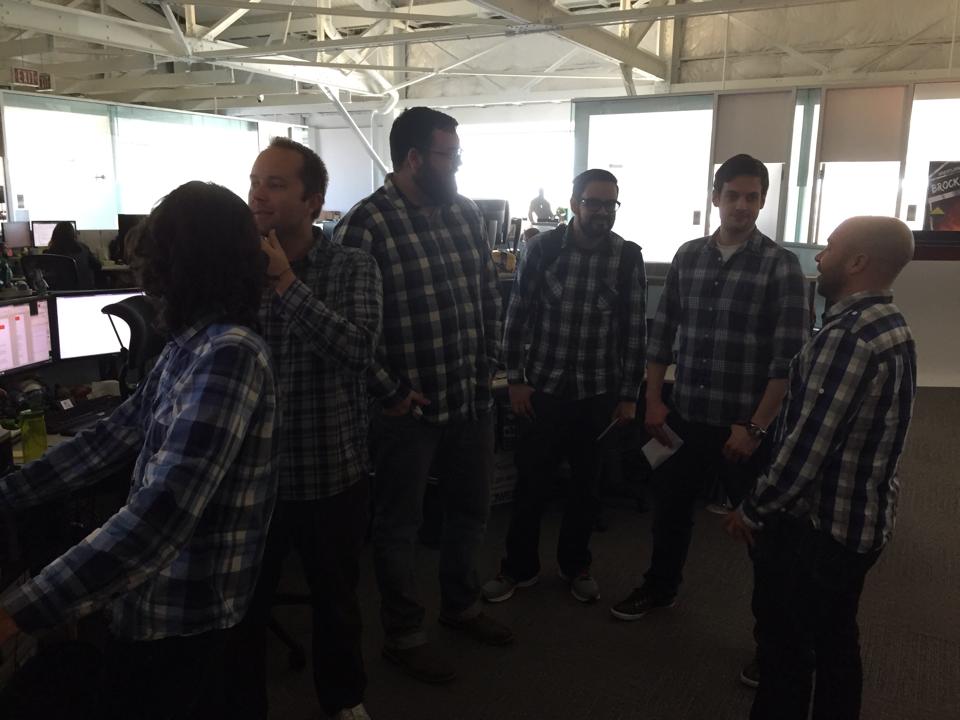 Entry written by Holly Nielsen tackles an issue of overly relaxed clothes that most game developers wear. Somehow we became used to seeing white guys dressed in denim and checked shirts. I agree with Holly, if men wants to wear casual clothes everywhere, thats fine. E3 is upon us and we wil again see a number of guys wearing said combo or the slithly geeky game/tv show themed tee (most likely from LootCrate or similar place).
However, the fact that there is only 22% of women working in the industry is something we should worry about. Or at least talk openly. Yes, according to the studies, this number doubled in last five years, but it's still small. Women are not expected to make games. Activists such as Anita Sarkeesian does not help either. Her talks are irrevelant and not backed by the actual figures/studies. Plus she didn't completed goals of her well funded kickstarter campaign (yet managed to get money from people again).
Going back to the whole dress-code thing - Holly states later that she stand out in a crowd during the event and was very concious of the clothes she decided to wear. At her best she tried to avoid anything that could brand her 'sexy'. Somehow the outfit could potentially make her look less professional, which sounds crazy when we get back to the casually dressed men.
Okay, so.. thats the type of stuff I've been writing for the past 3 years, purely to meet module assesment criteria. Since my college adventure is coming to end I've decided to post articles like this from time to time here. After all those years I finally started to enjoy writing.