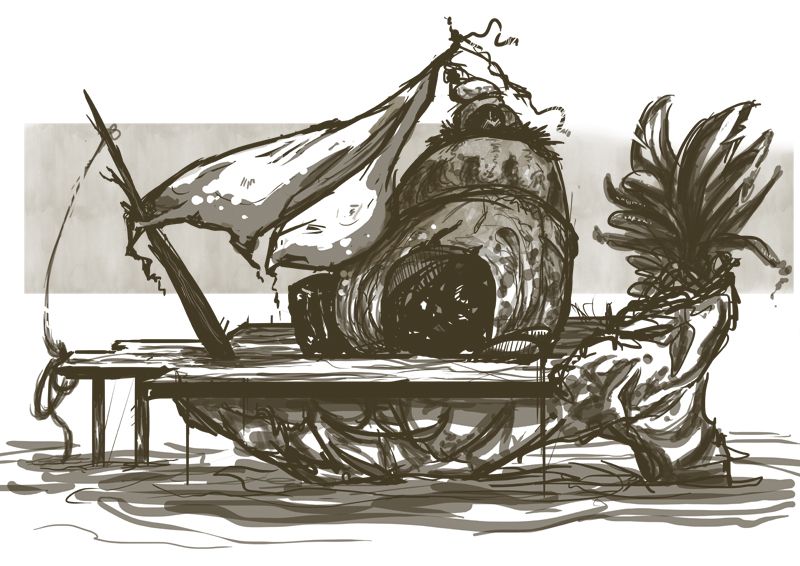 Seashell house concept, part of my game module brief (I keep doing regular updates on this preoject on my
college blog
). I've decided to move away from fairytale like idea to this, since it feels more unusual and fresh. Also I've did a lot of seashell research during my access course (back in 2011, between jan - may, for example,
memory of seashells
) and I've a little shell obsession. Not to mention recent trip to Malaga... :)
There are more to show, thumbnails are kinda finished, trying to do some seriously polished illustrations now, elevations and floor plans next (as well as some test models made in Maya, Unity and textures hand painted in Photoshop - because I'm crazy hardcore girl). Oh, and all of the little bits like mighty barrels and crates of doom. Calming doom ofcourse :)!