For the first time ever I decided to take some shots of markers I use to draw my weird and crazy characters :) My collection of markers keeps growing slowly, not only Copics but also other brands like: Lyra, Dovercraft, Papermania (I got massive set of those dual-tip watercolour markers and I have to say : they are really good! thin, brush-like tip & fineliner tip for drawing awesome details).
Simply, I just love buying and testing new markers and fineliners. Speaking of which, I recently bought 0.1 fine line pen brand Snowman and it is really good. Moreover, is better than Faber-Castell. Not as awesome as Sakura Micron. Berol and Sharpies for large black areas and Uni Pen white marker for nice spots and splashes ;) ~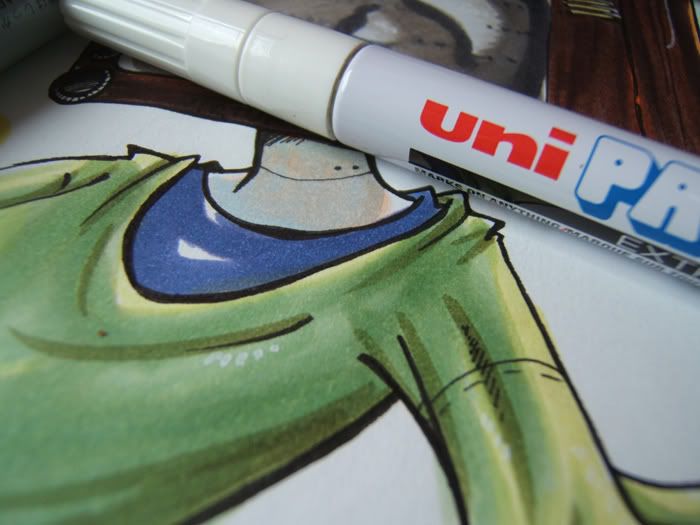 Paper wise - I still use Letraset Bleedproof Marker Pad. Mostly because I can put sketch underneath sheet of marker paper and just trace it without worrying about lack of light table ;) yes, that's how thin it is (70g/m2). I also have some Canson bristol paper but it is too precious to use it. Scared of ruining good sheet of paper, lol.
That's all when it comes to my silly talking. If you have any questions or suggestions just leave a comment and I will try to answer them :).
~cheers