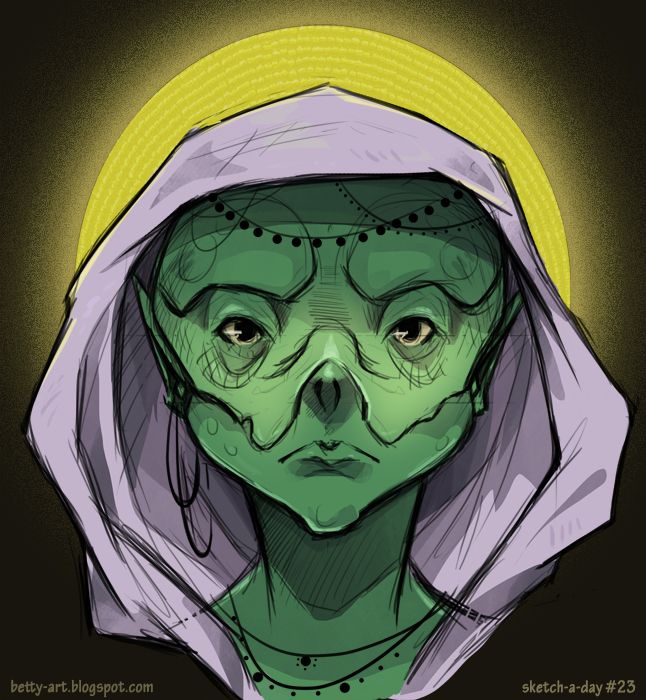 What happen, when you start sketching and suddenly it clicks and you just want to finish the piece so badly.
(Perhaps later)
_____________
- Is she the Princess, who comes from the small kingdom far far away, seeking safety? -whispers one-eyed merchant to the villager.
- I can't see her face under that cape! But her head.. is glowing!! - his body is shaking, unable to turn his gaze away from the figure.
Ataegi lost her hope. She was so lost in the land she didn't know, unable to hide her powers, her presence attracted more and more attention, no matter what disguise she chose to wear.
...
I'm sorry, got too many stories to tell and not enough time to draw them.
____________
Sketch 23/366 for #sketchaday challenge :D Oh and it's a green alien, not a blue one (I've got soft spot for blue aliens, sorry Avatar).
Amazing golden halo comes from
enchantedgal-stock
.